Pushout theft is a persistent headache for retailers around the globe that is costing cartloads of money. Pushout theft is when a person or people push a shopping cart loaded with unpaid merchandise past all the retailer's points of sale. In 2017, the average pushout theft U.S. dollar amount was $803. The most pushed out items included clothing (jeans, jackets, and t-shirts) and food (steak, shrimp, and chicken). Only a third of pushout thefts had merchandise recovered!
WILL PUSHOUT THEFT HAPPEN AT YOUR STORE?
The pushout theft at a retailer's store is likely if the store has at least one of the following causes of pushout theft:
Available "High Theft" Merchandise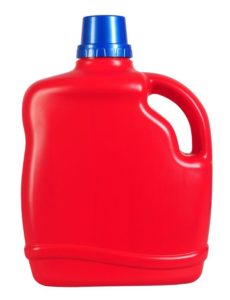 " High theft" merchandise are the key items that pushout shoplifters prefer to steal. The most common "high theft" merchandise is relatively small, high value, and easy to resell, be that to individuals, restaurants or other retailers. Common targets include laundry detergent, baby formula, and diapers, razor blades, meat, and alcohol.
Available Shopping Carts
Shopping carts are a key aspect and expectation of the customer's shopping experience.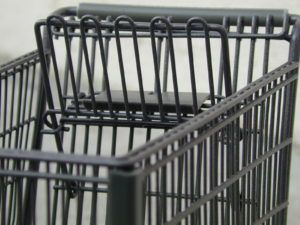 Shopping carts are nearly ubiquitous ambitious at department stores, supermarkets, specialty retailers, discount retailers and warehouse retailers. A shopping cart is a valuable tool used in pushout thefts due to the availability and ease of loading a cart and pushing it out a store's exit doors. With a shopping carts, shoplifters can carry massive amounts and/or large sized merchandise that one would not be able to normally carry by hand or conceal in a bag.
Unique Store Layout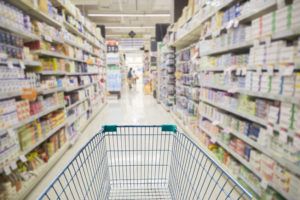 Store layouts share many design elements with other with each other but every store layout is unique. Some store layouts inadvertently promote pushout theft due to the unseen ease of obtaining unpaid merchandise then simply walking out the store's exit doors. Store layout elements promoting pushout theft includes merchandise location near an exit or a store's service locations (coffee shop, floral department) helping to provide cover for a pushout theft shoplifter.
Low Store Security Measures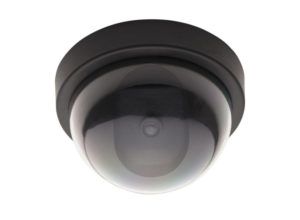 Store security is tasked with protecting merchandise, employees, and customers. A store with little to no security encourages pushout shoplifters to steal due to the lack of deterrence. Store security can include security cameras, loss prevention officers or anti-theft merchandise devices.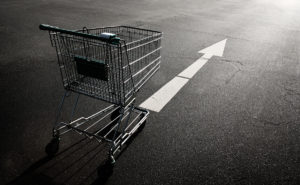 Store Location Promoting Easy Escape
A store's surroundings influence a pushout shoplifters chances of stealing. Stores located in areas that allow for easier escape are desired. For example, a store located next to a major highway or street. A pushout shoplifter will push a shopping cart with stolen goods to their escape vehicle, load the goods into the vehicle and then quickly drive away before a loss prevention officer or police can stop the thief.
WANT TO LEARN MORE ABOUT PUSHOUT THEFT?